We are now sharing a special lookbook with you on Secret Stories. Introducing the TIMELESS Special Edition – a Daalarna collection that mixes colorful, futuristic materials and modern visual elements. Will the wedding dresses of the future be like this? All eyes will certainly be on you in these unique creations, whether worn at a wedding or another occasion.
The wedding dresses of the future
Designer Anita Benes dreamed up these modern & futuristic dresses specifically for this year's Daalarna Fashion Show where we celebrated the brand's 20th anniversary. The venue of the show was the futuristic Széllkapu Park – Millenáris in Budapest which is rich in modern architectural solutions.
"This special edition, which is part of the Daalarna TIMELESS collection, is a vision of what type of wedding dresses can come to the fore in the future," Anita Benes talks about the process of creating the special collection.
"This time I specifically looked for materials that are not the usual, classic wedding dress materials. Accordingly, special emphasis was placed on vibrating, neon and bright colors or special haute couture fabrics woven with metallic threads, which I paired with bold visual elements – for example, large bows and huge, baggy sleeves – to the otherwise classic, timeless silhouettes.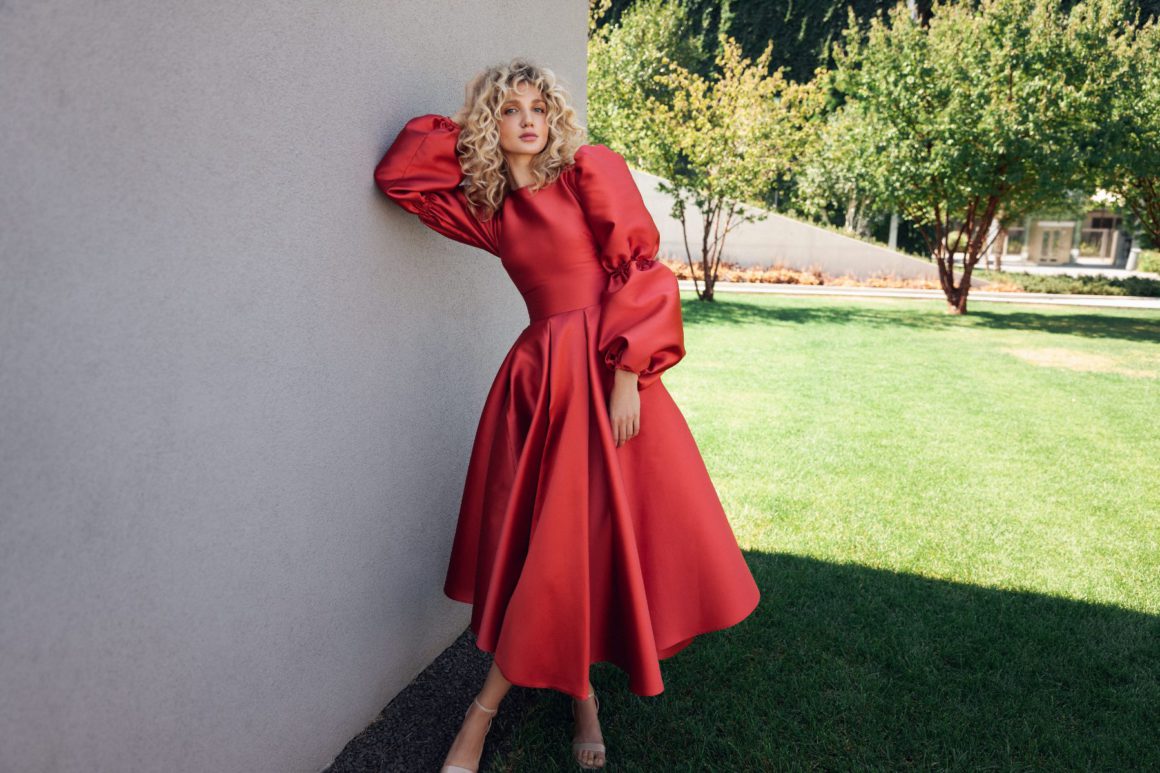 Colorful & futuristic dresses for special occasions
And who did Anita Benes dream them for? "I specifically recommend this collection to those who enjoy being the center of attention at a party or other occasion. These clothes will definitely not go unnoticed, no matter what the event is about."
Here are the photos of the TIMELESS Special Edition lookbook! Don't forget to save your favorites on your Pinterest boards!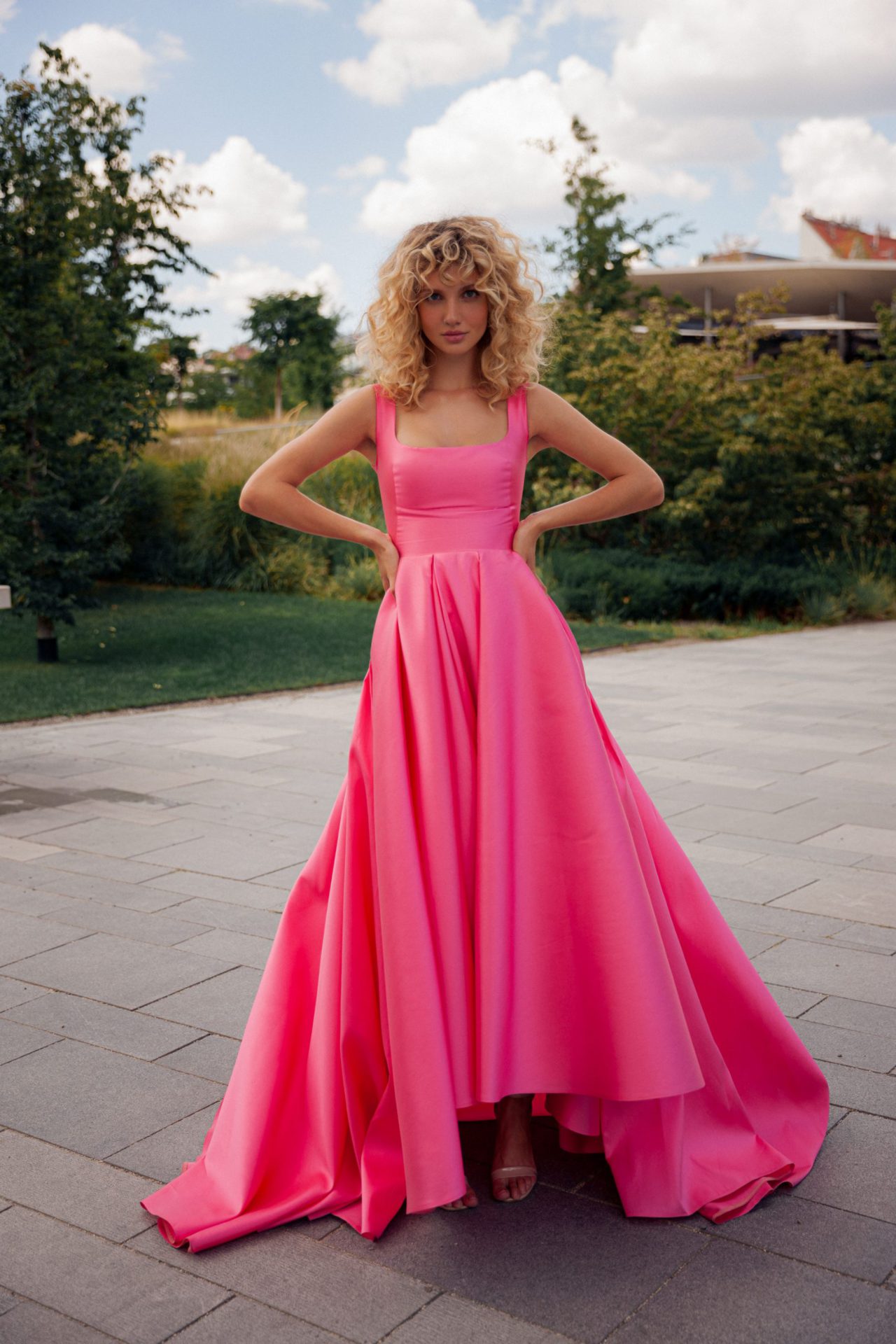 Photos: Éva Papp and Zoltán Schneider, Makeup and hair: Csilla Kiss, Models: Marta (The DIARY Management), Artemis (Highlight Models), Location: Széllkapu Park - Millenáris, Budapest
If you want to check if Daalarna Couture is available in your country, click here for the list of our international retailers. Learn more about Daalarna here. Don't forget to follow us on Instagram and Pinterest!