How does a piece of clothing become more than just an object of daily use? Is a handmade wedding dress nowadays valuable enough to be preserved for future generations? Why has the colour white become an enduring symbol of weddings in our culture? Daalarna's new collection explores the concept of eternity, and the theme is perfectly displayed in the minimalist, sophisticated building of the Museum of Ethnography in Budapest, where tradition meets modernity.
"We tend to think of museums as dusty, old-fashioned buildings that house the relics of a bygone era. Yet in my interpretation, these places are not for the past, but for eternity," says designer Anita Benes. "While I was creating the new collection, I thought a lot about how a wedding in 2023 would be remembered in a museum in two hundred years. What attributes on a wedding dress would be so memorable that they would have a place in such a carefully selected collection? A creative person sometimes wonders whether what they are creating will stand the test of time. And this question is particularly relevant today when there is a daily need for something new in fashion, and less attention is paid to reliable, everlasting pieces such as a handmade wedding dress."
"Because the various appliqués, pearls, lace flowers and other motifs are applied to the dresses by hand, the same dress is never made twice: each of our wedding dresses is unique and individual."
The campaign photos are set in the Museum of Ethnography in Budapest which is not only an important specialised museum at the European level, but with the inauguration of its new building in 2022, it has become one of the most modern ethnographic museums in the world. The building, which was recently voted the world's best public building, is conceived as an open cultural space where past and present converge, where science and the transmission of knowledge conjoin, and where cultures and generations come to meet and converse.
"I particularly like the concept of the new building of the Museum of Ethnography because it is not perceived as a closed, rigid area that can only be admired with a ticket, but as an open, contemporary community space where you can organise business meetings or rendezvous while enjoying the environment and the exhibits around you. I believe that this is the guarantee that, in time, such a building will not be forgotten but will become an integral part of everyday life and thus eternity," says Anita Benes.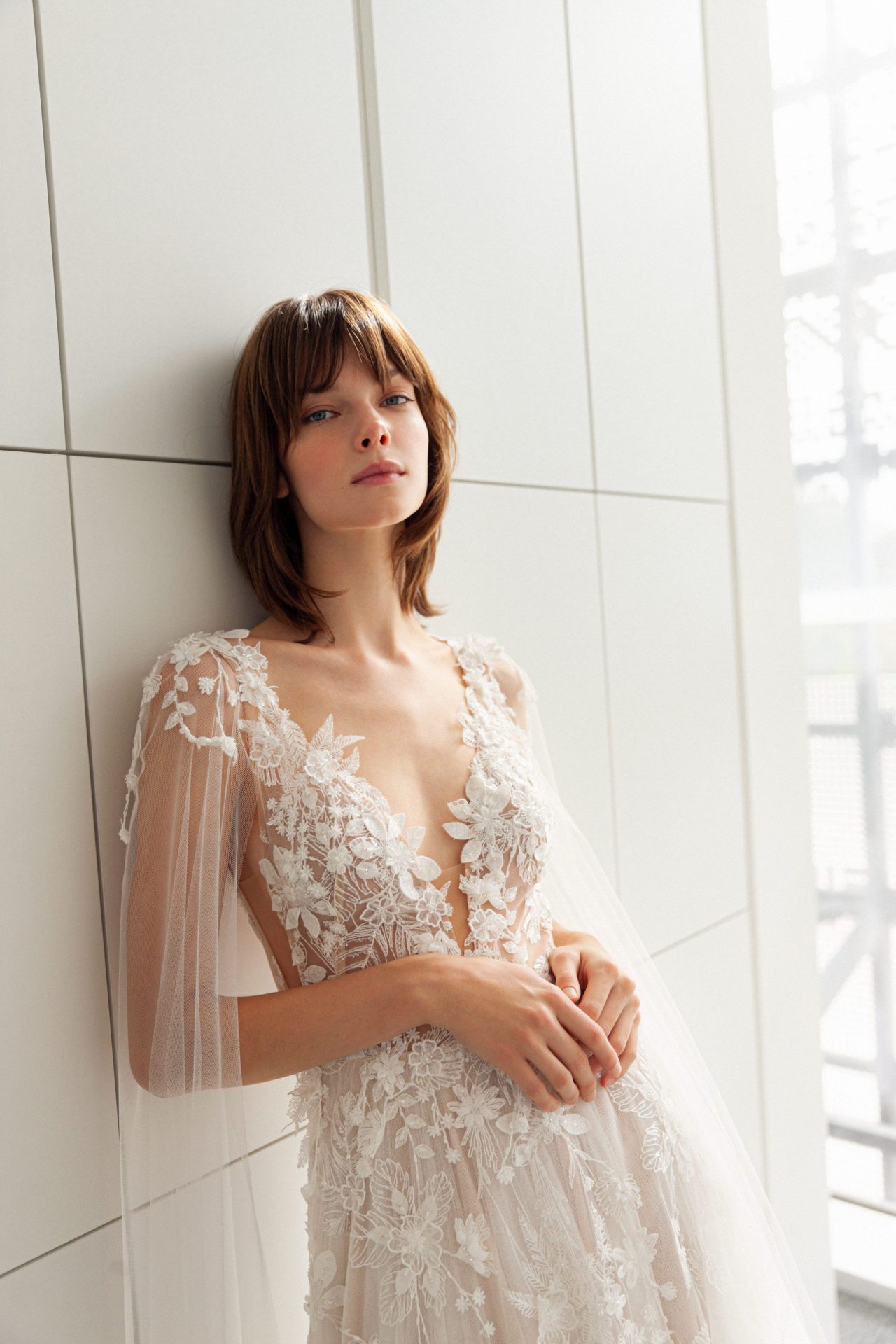 Photos: Éva Papp and Zoltán Schneider, Makeup and hair: Csilla Kiss, Model: Zita Dobár (@Attractive Models), Maja Varjú (Eleven Models), Artemis Voulgarakis (Highlight Models), Location: Museum of Ethnography
If you want to check if Daalarna is available in your country, click here for the list of our international retailers. Learn more about Daalarna here. Don't forget to follow us on Instagram and Pinterest!