Can't decide whether to hire or buy your wedding dress? Read on and we'll help you decide! We list 10 reasons why it is worth buying your own wedding dress for the big day.
When choosing a wedding dress, one dilemma brides routinely face is whether to buy, or hire a dress for the day. The obvious reason for hiring is that the dress will be underused, after all in the best case scenario it will only be needed once! However, there are many positive points in favour of owning your own dress which we totally support.
In Daalarna salon we believe in the magic surrounding the moment when the bride finally receives her dress, after following the preparations for weeks. There are however many practical reasons for buying a dress too, as we will line up below.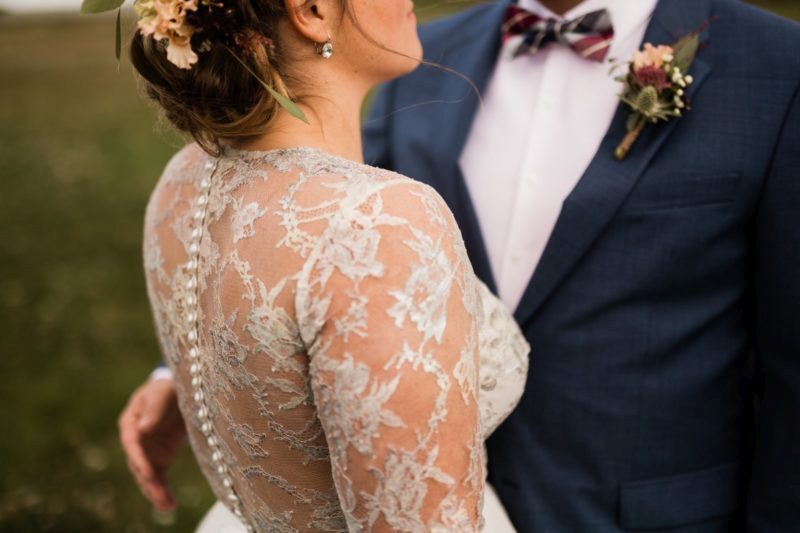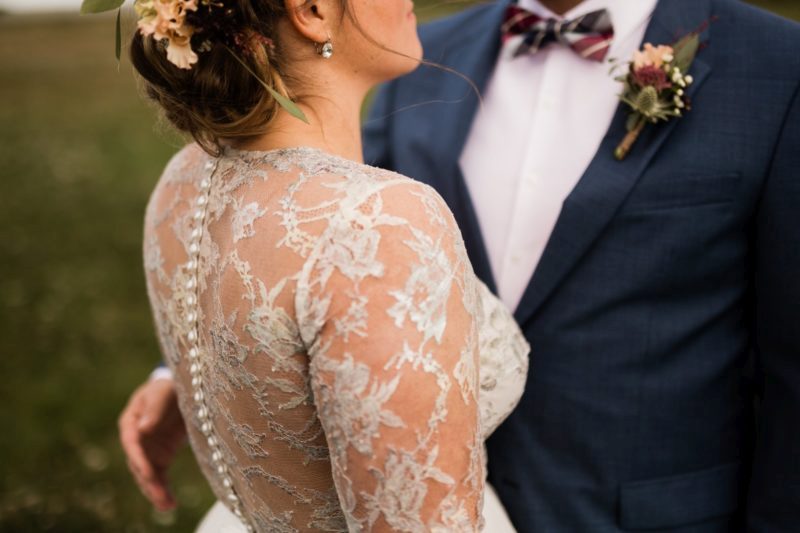 A dress designed to your taste.
Noone wants to make compromises regarding the wedding dress. We want to feel comfortable and self-confident during the wedding, after all who doesn't want to be sure that the dress sits exactly as we envisaged? By having your own dress made, you have the possibility to mix styles, to choose which skirt you would like, and with which top, and whether you would like a belt, or sash sewn to the dress. You also get to decide how high a slit you would like in the skirt, how low the neckline should be, or how much flesh should be showing at the back.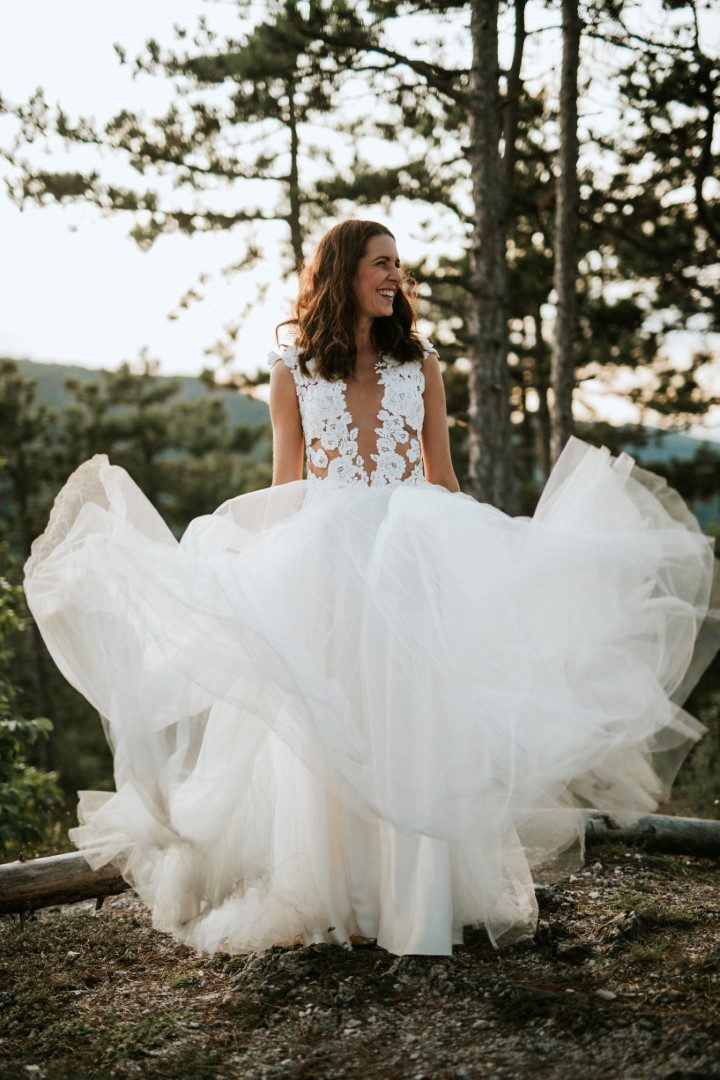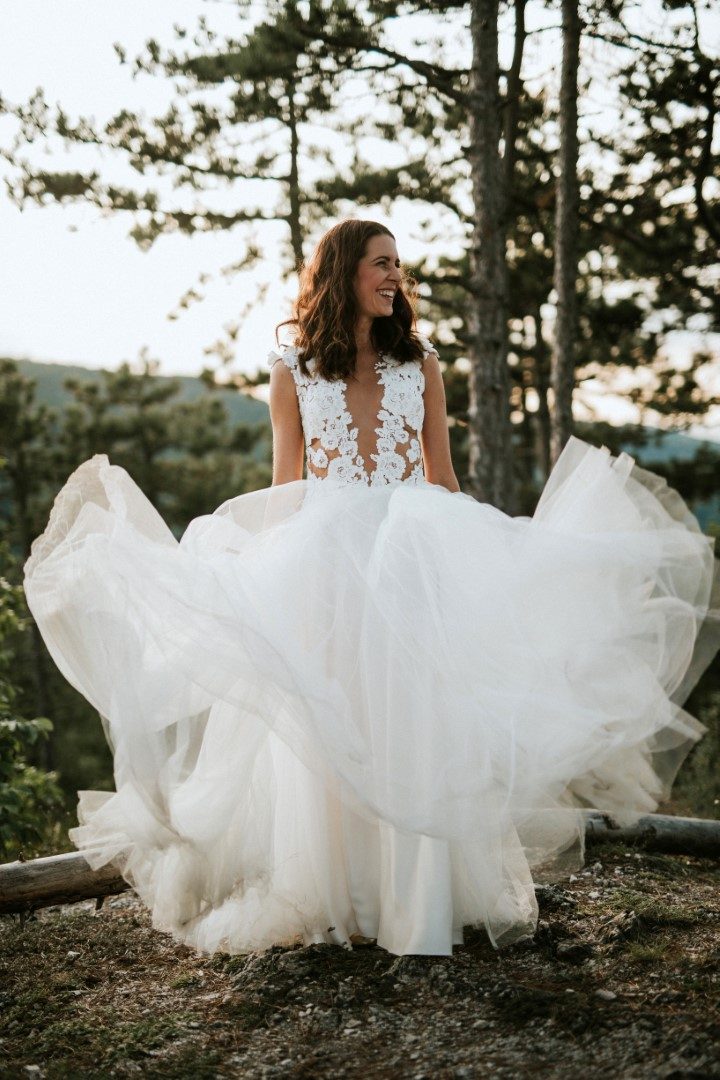 Allowing for changes in your shape
Would you like to lose a few centimeters before the wedding? No problem you can time the fittings to suit your desired shape. We are well aware that not everyone has the exact off the peg size, and we believe that every woman is beautiful with her shape. That is why we never categorize anyone according to the classic size-charts, but your dress is made exactly to your individual measurements.
Freedom in the use of materials
When having your own dress made, you can decide everything down to the last detail, you don't have to settle for the ready-made models. You envisage what lace you would like to wear, you choose the appliques that appeal to you most, whether you would like some layers of organza, and which of the many shades of white works best for you.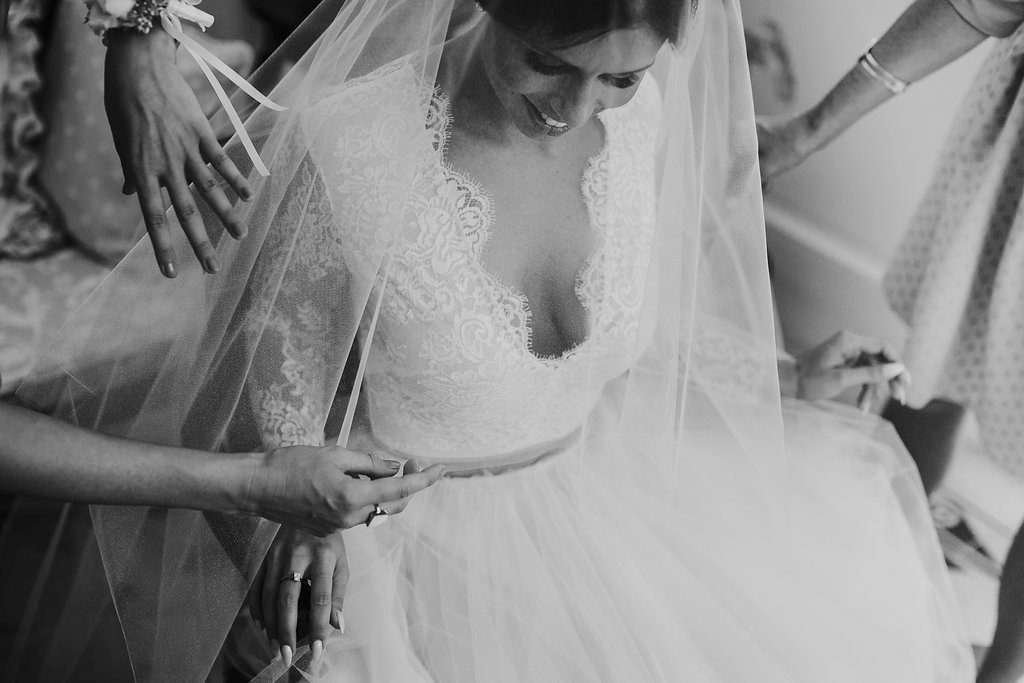 You are the first to wear the dress
In recent years sustainable fashion has been revived, and people consider more carefully what and where they buy clothes, and how much they spend. That's why second hand clothes shops are springing up again, where you can really come across the occasional treasure. On the other hand if you don't usually wear second hand clothes, or just on a small scale- why would you want to do so on your wedding day of all days?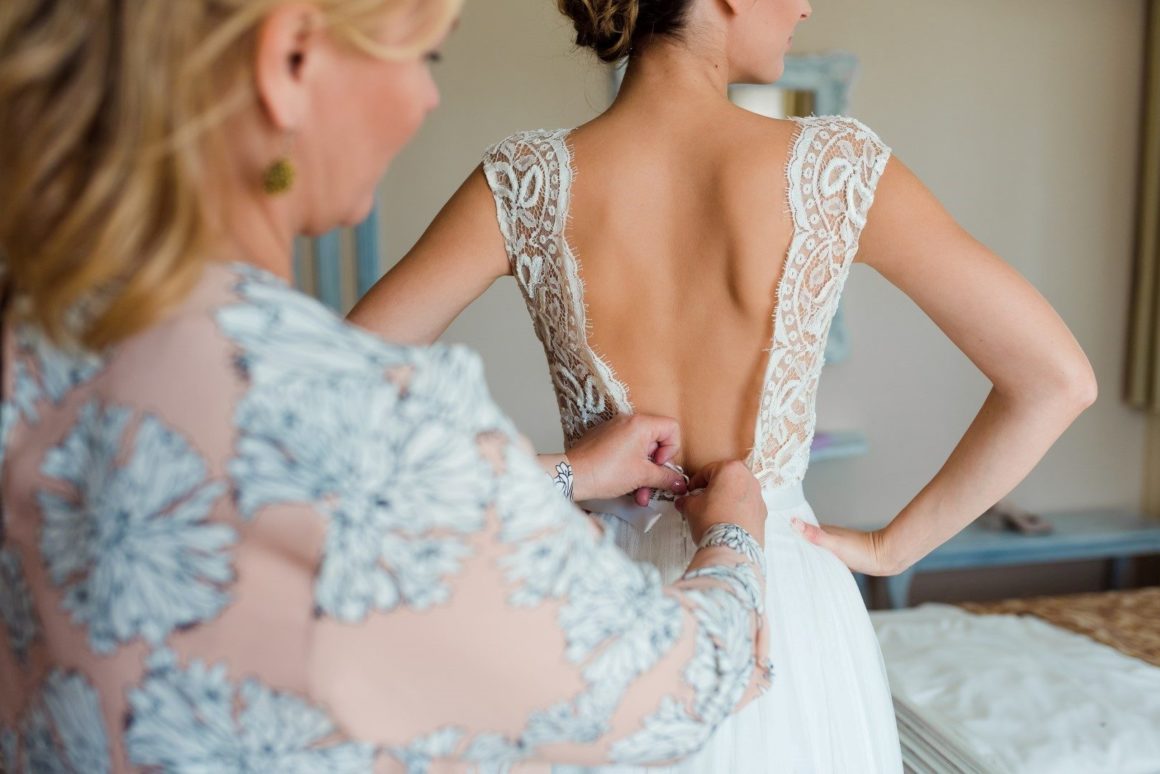 Many people don't buy their own dress because they mistakenly think it will be out of their reach. Today, however, hiring a dress can easily cost several hundred thousand forints, and it is only yours for a weekend. Not to mention the deposit which many salons like to keep on the basis of some trumped up allegations.
Separate wedding photo shoot
The weather is the number one concern for most brides, especially the kind of cloudbreak which drives all the guests inside, and ruins the chance of taking outdoor photos. The most practical solution is to organize a photo shoot on a separate day. in many cases hired dresses are only available for the weekend, or for mid-week weddings until the day of the wedding itself, and extending the length of the dress hire involves extra costs.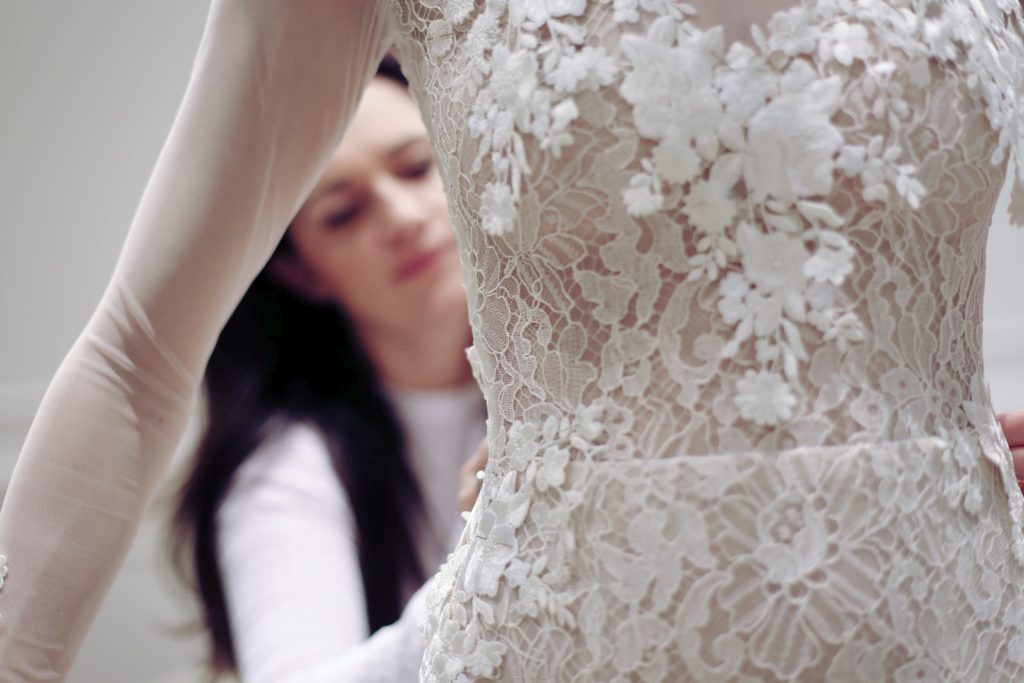 Saving memories
Ever dreamed of your daughter wearing your wedding dress on her big day? Or simply want to get it out to relive the beautiful memories of your wedding day? We keep so many items of clothing, maybe a simple knitted sweater or T-shirt because they remind us of some incident in the past. Why make an exception of your wedding dress?
You don't have to worry about the dress on the day
Who wants to have to worry about the dress on the day, that no-one steps on it by mistake, or that you don't accidently spill your soup down it! In case of damage on a hired dress you can easily lose the deposit, putting the final figure into the price range for which you could choose to have your own dress made.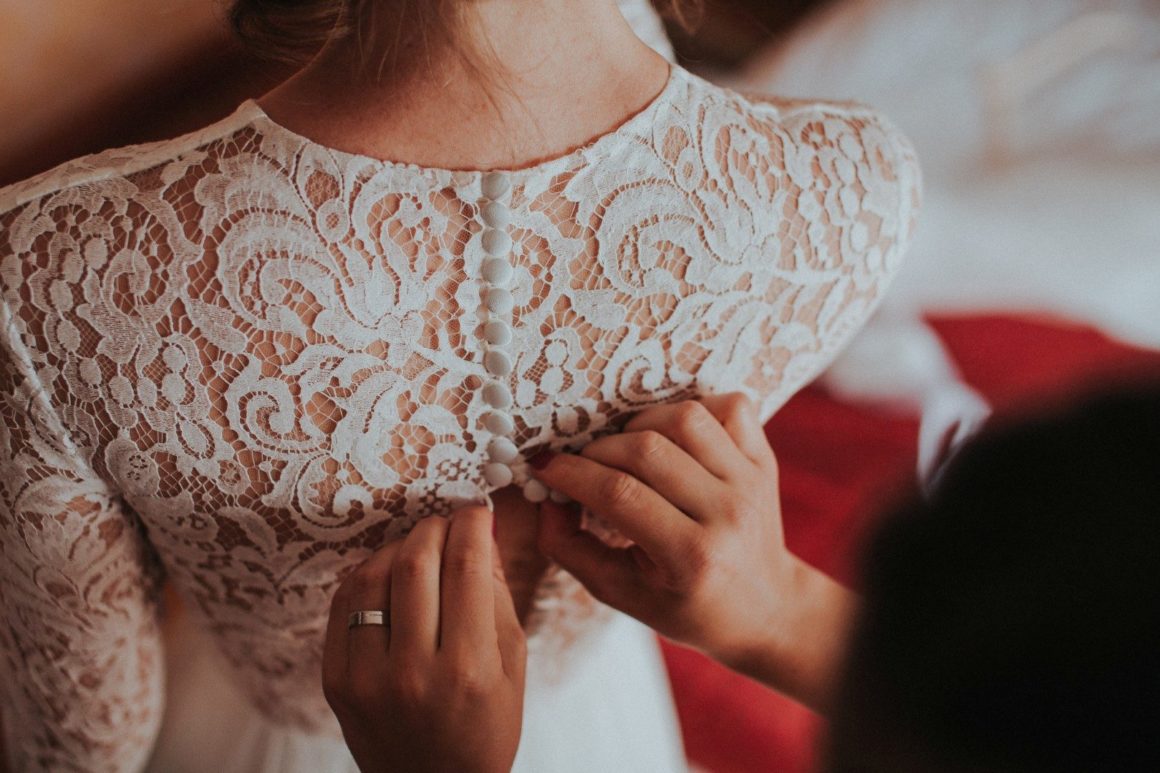 Afterlife for you wedding dress
Who says your wedding dress has to be demoted to the wardrobe for the rest of your life? Some styles lend themselves easily to becoming an elegant dress for a special event so you don't have to worry about never wearing the dress again.
Save it for your wedding anniversaries
Have you ever thought of renewing your vows many years later? How romantic to put on your original wedding dress again!
If you decide on having your own dress, it is well worth taking a look at Daalarna's newest collection, REBELLE, stocked in more than 30 wedding dress salons worldwide.