'I am simply in love with my dress. I searched for a long time before I found it. The final result was completely different to what I had originally dreamed of, but I realized I had to listen to my heart.'
The venue of the fairy tale wedding was Australia. One year after their engagement Courtney and Kieran exchanged their vows on this land. 'As soon as we found it we knew that we had to have it. The atmosphere is magical,' says the happy wife, who chose a Daalarna dress from the Hope X page salon for her big day.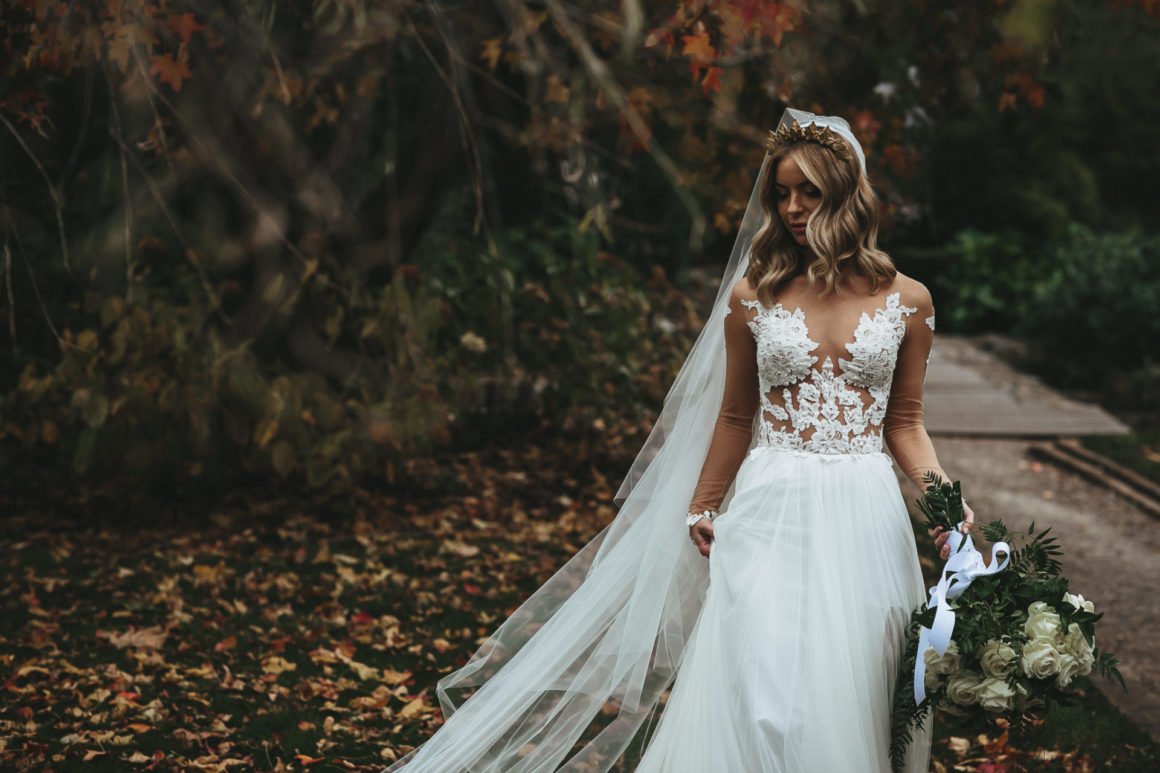 The couple took no risks regarding the recording of the wedding, but commissioned the deservedly famous Gui Jorge with the task. 'Gui was fantastic. We were almost unaware of him all day, but when we did catch a glimpse of him, we felt incredibly comfortable, we were absolutely not stressed by his presence. We are thrilled with the photos taken at the wedding, they perfectly record the most beautiful moments.'
Courtney also mentions that at first her husband wasn't too keen on the idea of filming the big day, but in the end he admitted that it was a good decision.
Her advice to couples before their wedding is not to worry about the little things on the big day, but to enjoy every moment, while keeping the real reason in mind. 'And one more thing,' she adds with a laugh, 'Don't worry about the budget, you will always go over a little by the end!'
Photography: Gui Jorge, Venue: Hopewood House, NSW,
Australia, Wedding dress: Daalarna Couture / Hope X Page Sydney, Cake: Cupcake,
Hair: Oscar Oscar, Hair piece: Viktoria Novak, Stationery: Peppermint Press,
Catering: Simon Ekas Catering, Shoes: Parlour X, First publication:
hellomay.com.au