For small weddings, it's worth considering a completely different wedding dress, than that worn for a wedding with several hundred guests. The keywords are casual elegance and everyday chic. Choose from a trendy trouser suit, a silk mini dress, or even a body and skirt combination. The great thing is you can wear these clothes again- taking recycling to a whole new level! Find inspirational wedding dress ideas for smaller weddings in this article.
Covid weddings
The COVID-19 virus has brought dramatic changes to the wedding market: thousands of couples have been forced to completely rethink their weddings. Couples are taking their vows at registry offices with just two witnesses, and close family present, or with a minimum number of guests.
There have been a variety of reasons for this: besides official restrictions on the number of people who can attend an event, cost-cutting also has had an important part to play. Some guests have chosen not to attend as a precautionary measure, while others have been unable to travel either home from abroad, or to the wedding venue.
What are the options in 2021?
1. Elopement
Just the couple attend the wedding by themselves, then share the photos and video with family and friends later. This is a great option for couples who would like to have their wedding in an unusual setting. However, this would be an incredibly expensive and complicated wedding to organize for a large number of guests. So while a wedding in Bali for 100 people is quite out of the question for an average mortal, an elopement could be pulled off to such a location, or at least in the near future when we can travel again.
There are many exotic locations specializing in wedding tourism where the photographer and witnesses are available at reasonable prices. Exchanging vows in such a setting is guaranteed to be an unforgettable experience. Nowadays this kind of wedding is becoming more common, so family and friends are more willing to accept foregoing the traditional wedding reception.
At the same time, the coronavirus pandemic has taught us that we don't have to go far to find sights of outstanding beauty. The Covid friendly elopement version could be a meadow or clearing in a forest – and we are sure that your country has many enchanting locations to offer!
2. Micro wedding
A micro wedding is similar to a traditional wedding reception, but the guest list is limited to close friends and family members. The number of guests is usually around thirty, maximum fifty, and for obvious reasons, this type of wedding has become very popular during Covid. One extra advantage is that while the costs are lower, everything else can be just the same as for a 100 guest wedding.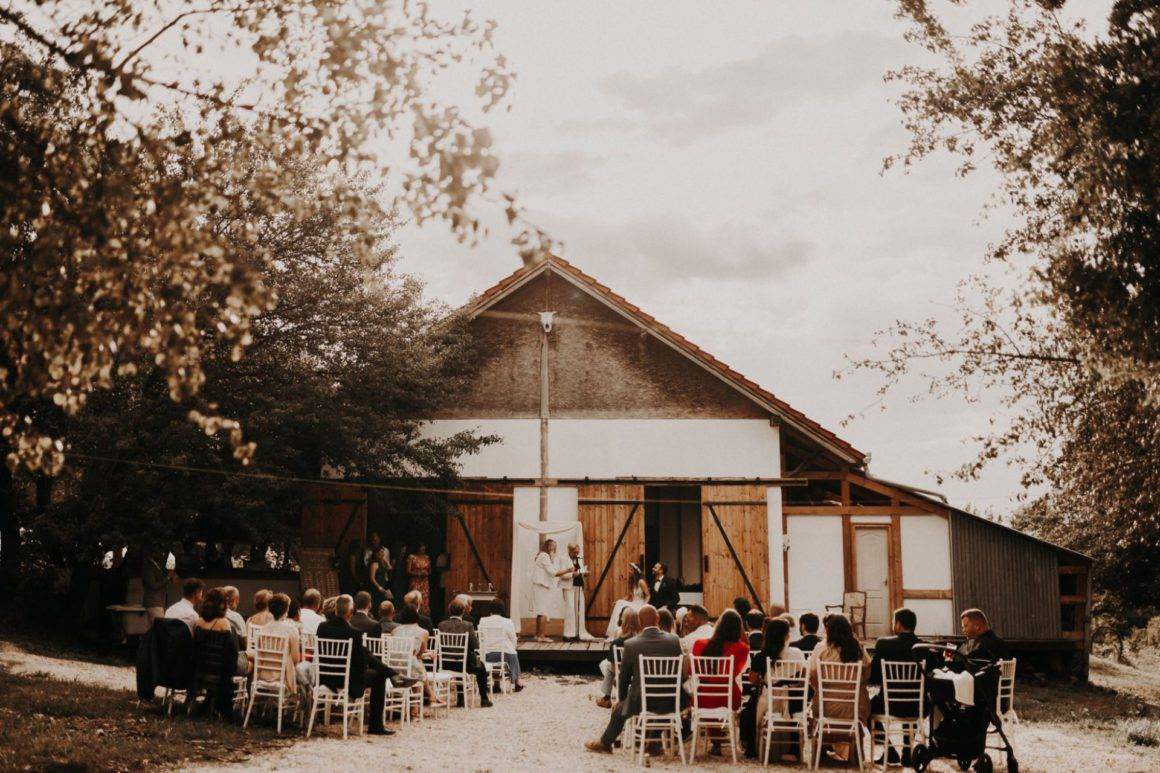 3. Minimony
This type of wedding was popular in the past when people had less money to spare, or for those on their second wedding who didn't want to make a big splash. Typically, the couple, the witnesses, a few immediate family members, and possibly friends went to the registry office for a short registry ceremony where the couple exchanged their vows, followed perhaps by a light lunch or dinner, but this is not the place for a big reception. This is not to diminish the value of such a wedding, in fact, many people feel that the emphasis is on the intimacy of the two people taking a vow of eternal love to each other.
It is difficult to accept that a long-awaited wedding has to be postponed for up to a year, so many couples have chosen to adapt their plans and go for a more exclusive smaller wedding instead of a big wedding reception.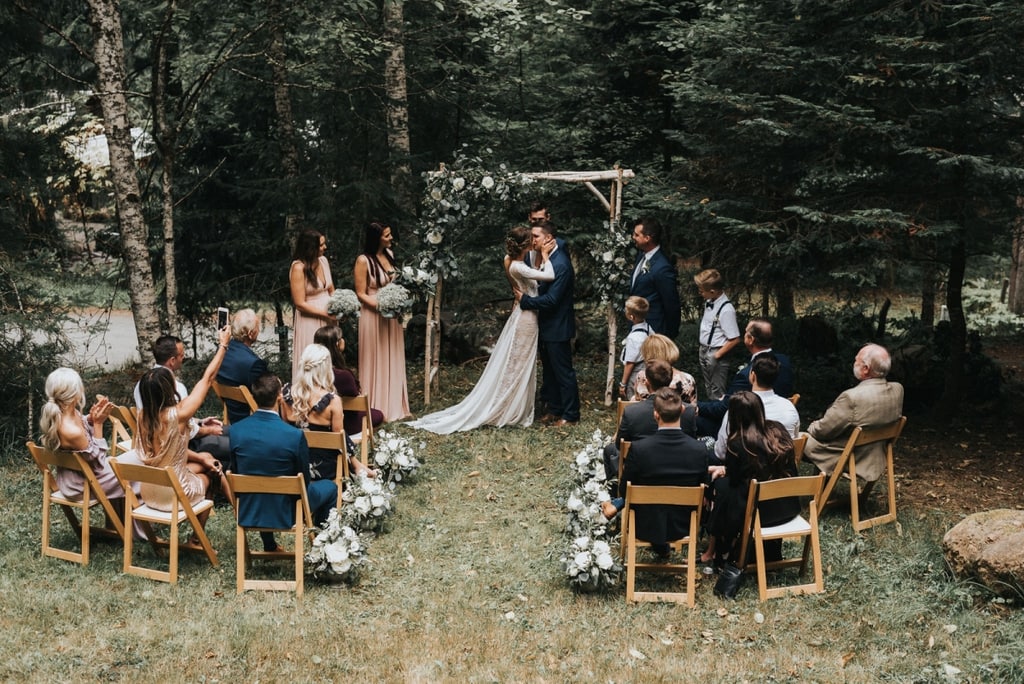 4. Sequel wedding…. to be continued
This became especially popular in the last year, as many couples chose the above-mentioned minimony  (to get the paper), but don't want to say goodbye to the great party they had been dreaming of.
A great solution is a small wedding for 10-30 people, followed a few months, or even in the current situation a year later, by a large reception.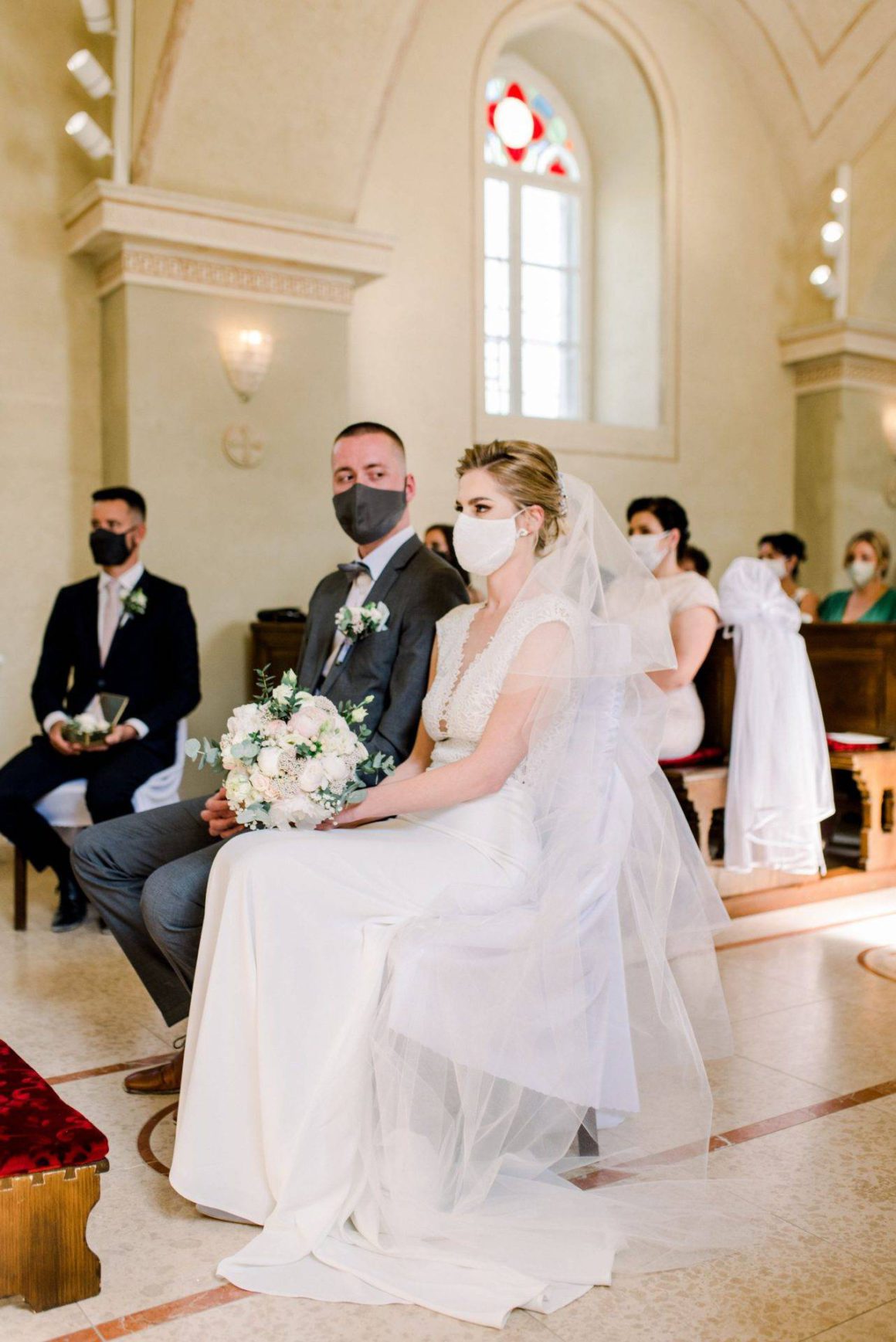 What style of wedding dress to wear on small weddings?
In keeping with the trends outlined above, for smaller wedding occasions more everyday, modern, and minimalist styles prevail- set off with one or two exciting accessories. These outfits can usually be worn again later, in harmony with two important factors, cost-cutting and environmental points of view.
We have assembled some exciting wedding dresses from previous Daalarna Couture collections, each recommended for a small wedding. If you find something you like, click here to find your nearest Daalarna distributor.
DRESSES: DAALARNA COUTURE
If you want to check if Daalarna Couture is available in your country, click here for the list of our international retailers. For more wedding dress trends for 2021 brides, click here. Don't forget to follow us on Instagram and Pinterest!