Every year the Pantone decides on the colour of the year for the following year. In 2019 the chosen colour is no less than Living Coral. Here we show you some wedding inspirations if you would like to smuggle this exciting trend into your big day!

"Bold and brilliant, a palette evocative of the dazzling portrait of colour splashed across the sky as the sun rises and sets, one where PANTONE Living Coral energizes and enlivens, adding to our feelings of pleasurable warmth." is how the Pantone describe the colour.
According to Pantone in our technological and grey modern world we have a bigger and bigger need for warm energizing colours today. On their website they state that this energetic colour is a playful expression symbolizing our own inner desires.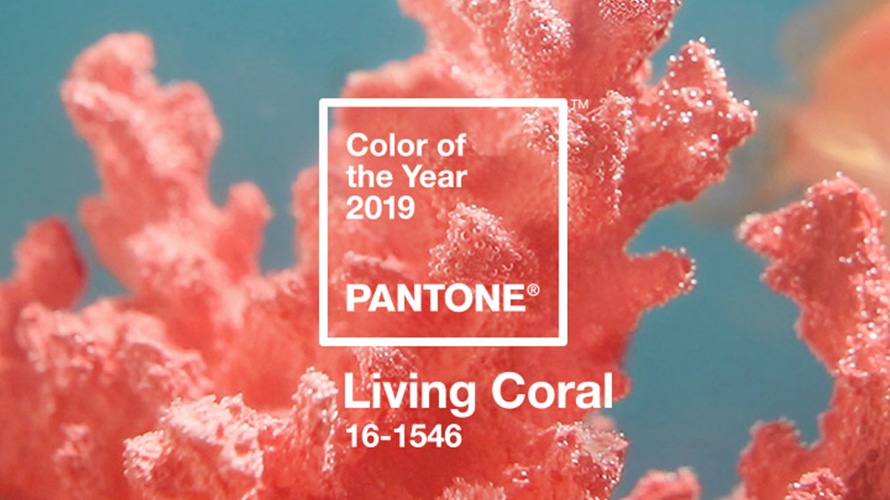 Though the announcement does not refer to it directly for us the fact that Living Coral is the 2019 colour, also draws our attention to environment protection, as it is commonly known that the Great Coral Reef north of Australia is dying as a direct result of global warming. So let's keep that in mind too when we add a little Living Coral to our home or wedding.
The Living Coral official Pantone code number is 16-1546. And now some wedding inspirations or variations on a colour!
Decoration
Venue
Dress
Gowns from the latest Daalarna Couture collections
Beauty
Cake
Flowers
Miscellaneous
Interesting facts: In 2017 Greenery was the colour of the year,  in 2018 Ultra Violet.