The new TIMELESS collection was inspired by the eternity of love to celebrate the 20th anniversary of Daalarna. This time, designer Anita Benes has dreamed up eternal pieces that symbolise stability and timelessness in this ever-changing, unpredictable world.
"Exactly twenty years have passed by since Daalarna was founded. I can't even count how many brides I have met during this time, but I know one thing for sure. All of them were different, but they had one thing in common: they wanted to be the most beautiful ever on their big day," says Anita Benes.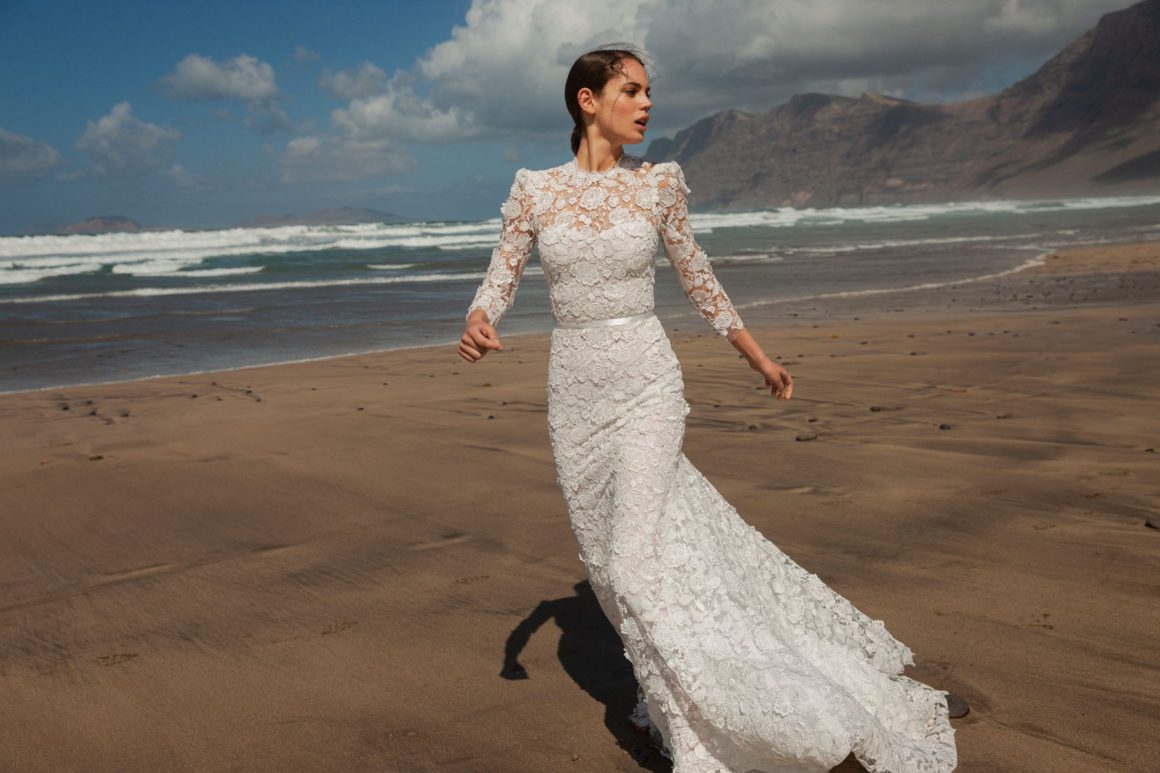 "While the world of fashion is constantly renewing itself as trends come and go, weddings bring stability, constancy, reliability and the promise of eternal love. So as a wedding dress designer, I need to renew from season to season without changing the archetype of the bride: this image of a happy woman in a festive dress has remained the same for centuries."
In creating the new collection, Anita Benes has used stylistic features that exude permanence, because that is what makes a dress a truly eternal piece. Accordingly, this time she has worked exclusively with different shades of white. The slim silhouettes also represent timelessness, not depending on current fashion trends. The collection's defining elements are the delicately feminine necklines, the predominance of lace and tulle materials, and the artisan-finished details.
"The volcanic landscape of the Canary Islands gives off an atmosphere as if time has stopped in that region for thousands of years. During my time on the island, I often thought to myself that this place probably looked the same twenty years ago, when Daalarna was founded, and will look the same twenty years from now. There is something infinitely reassuring about that."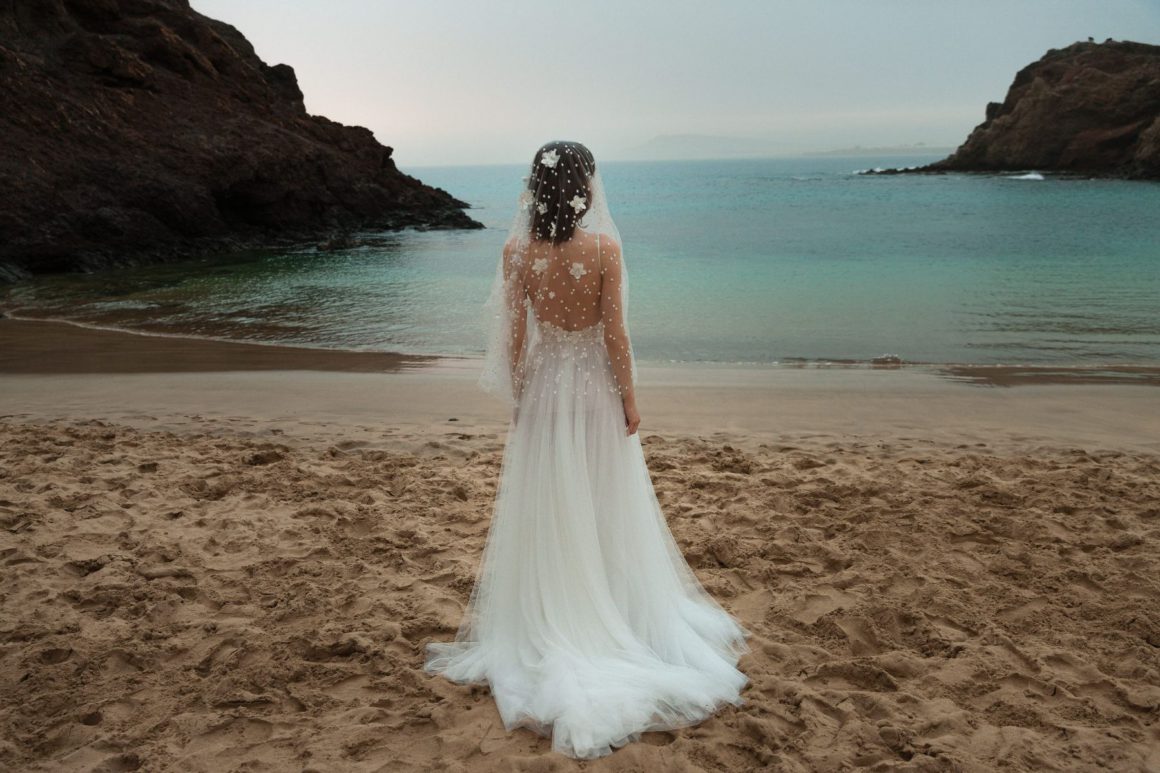 Photos: Éva Papp and Zoltán Schneider, Makeup and hair: Csilla Kiss, Model: Zita Dobár & Berta Nagy (@Attractive Models), Location: Canari Islands
If you want to check if Daalarna Couture is available in your country, click here for the list of our international retailers. Learn more about Daalarna Couture here. Don't forget to follow us on Instagram and Pinterest!