Wild, striking, beautiful: Iceland. Its poetic and magical northern landscape, laced scalloped edges of ice and rocks, the unconquerable strength of nature and the warm, dark volcanic sand inspired the new Daalarna Couture collection "REBELLE".

Spring of 2020. The rebellious Daalarna bride goes beyond the superficial things of this world. She discovers herself in natural beauty and simplicity. With her choices, she fights against anartificial, perfectionist and uniform society.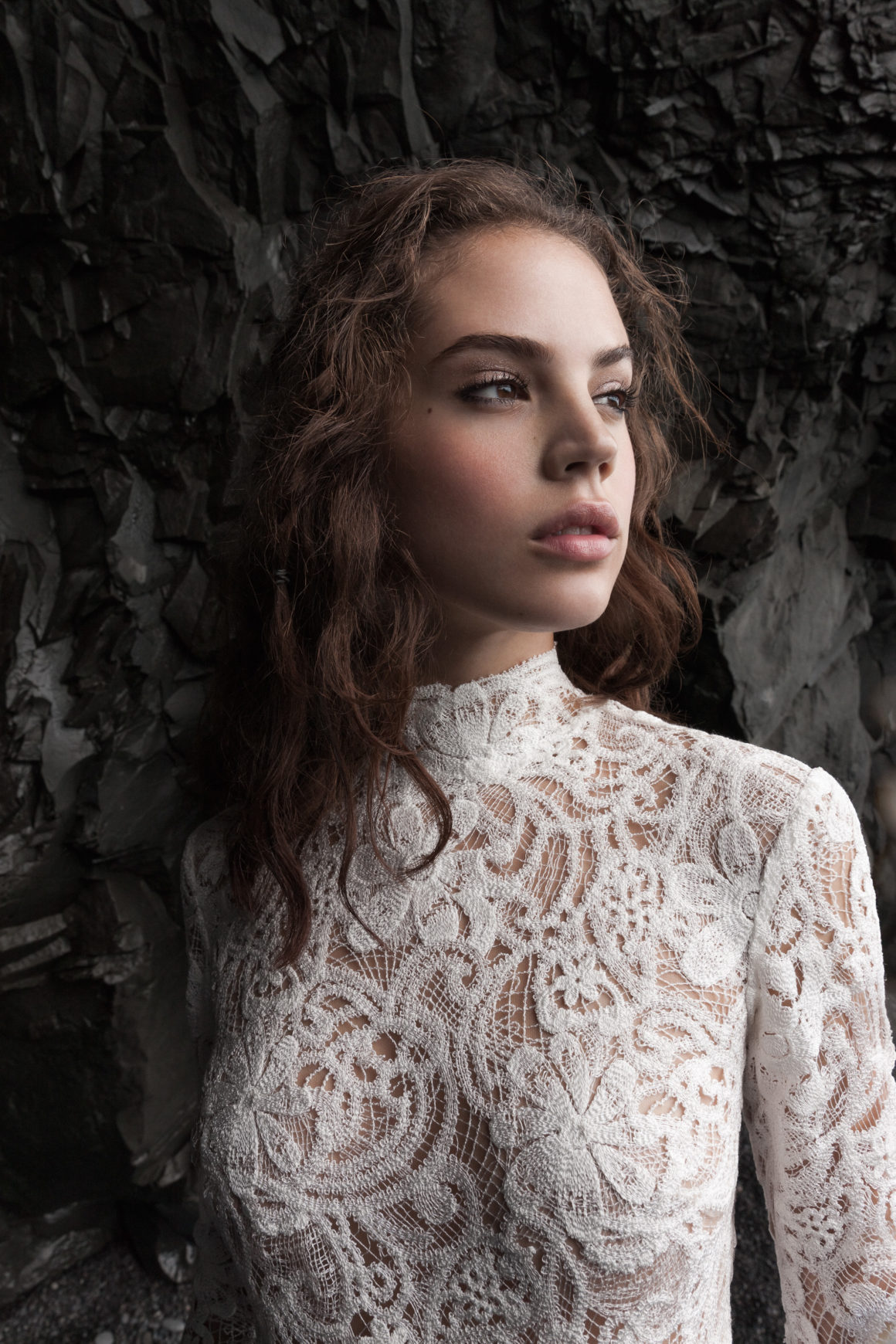 "Soft embroidery, lace, iridescent silver tones, subtle and beautiful craftsmanship characterize the REBELLE collection. As part of this collection, I also created a black gown that a rebellious bride may bravely wear on her wedding day." – says Anita Benes.

The REBELLE collection sends a personal message to brides of today: dare to be yourself on the big day! Instead of a traditional veil, boldly choose personalized options, such as an intriguing hood or a cape. Experiment with colours, shapes and fabrics as well as with skirt lengths and various back options. Throw those stilettos in the corner if that's not your thing. Rebel against the forced conventions so you can confidently look in the mirror, smile and say "yes, this is me!"